Fun and unique Fortune Telling That Is Literally Head & Shoulders Above the Crowd!
Create a wave of excitement at your event as you hear laughter and stunned silence from your guests. Entertain more guests/hour with entertainment that no one has ever previously experienced!

The Clair-Buoyant will answer your guests' questions about their future through the use of a Rubick's Cube, dice, as well as a Magic 8 Ball! He will also give group palm readings, as well as amazingly reveal your guests unspoken thoughts.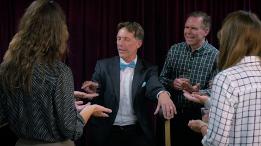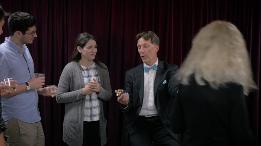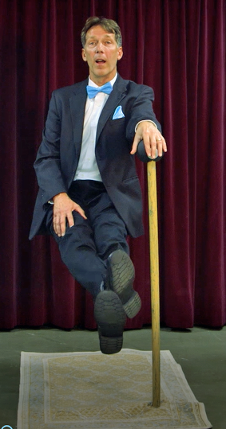 - Microsoft
- US Foods
- 3M Corporation
- Ulta Cosmetics
- Morton Arboretum
- Citrix Systems
- North Central College
- Pheasant Run Resort
- Kraft Foods
- Tourisme Montreal
- Macy's
- Bloomingdales
- Neiman Marcus
- Easter Seals
- Meeting Planners International



"I received so many great comments. The looks on the faces on our guests as you told them their astrological sign or reproduced the picture they had secretly drawn were priceless."

- Cathy Hetrick, Executive Director,
The Mosiac Initiative



Call right now for a free consultation and to schedule your 7-minute on site demonstration. Don't forget to ask about our new client discount.