Strolling close-up magic that happens in your guests hands will create an audible buzz at your event!
Many people have never experienced magic close up. This type of interactive and personalized magic is infinitely more fun and amazing than watching a stage performance, especially when the magic happens in your guests hands.

Good magic is more than just card tricks. That's why Michael's blends mind reading, Rubik's Cubes, rope, coins, and rubber bands into his performances to provide your guests entertainment they have never seen before.

Michael will mingle with your guests and perform magic that makes them feel like the star of the show. The magic can also be customized for the theme of your event. If you are looking for a great ice breaker to get your guests interacting, close up magic is a fantastic solution!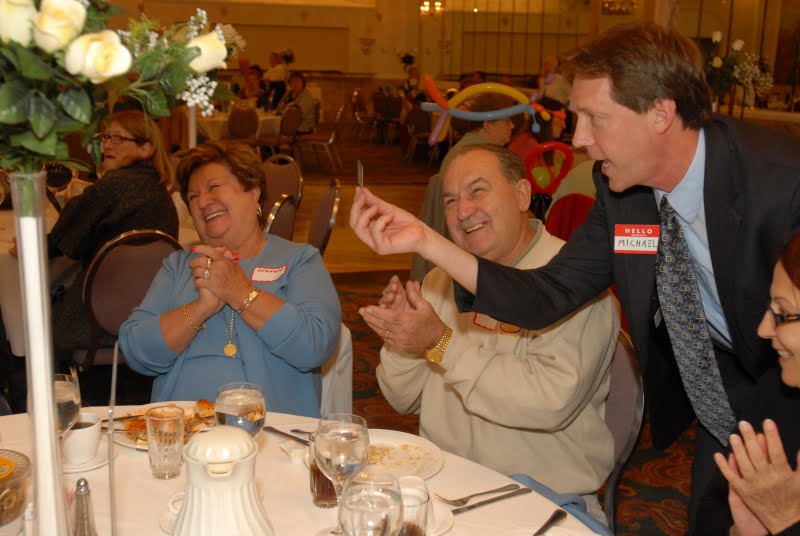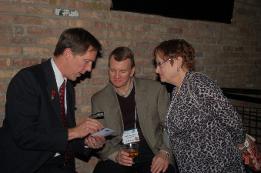 Magical entertainment is perfect for...

Cocktail hour
Corporate events
Hospitality suites
Private parties
College events
Trade shows
Restaurants/bars
Holiday parties
FREE BEER FOR LIFE!
Taproom Entertainment
Michael's FREE BEER FOR LIFE! entertainment will get more customers through your door.....Guaranteed!
What is FREE BEER FOR LIFE? It's entertainment that will teach your customers some fun and easy bar bets so they can "win free beer" from their friends. During the 10-12 minute table side show, they will also experience some eye popping close-up magic.
Special taproom promotions can be incorporated into each show. Call Michael for a free trial evening of WIN FREE BEER FOR LIFE!
- Microsoft
- BP Amoco
- Ulta Cosmetics
- Morton Arboretum
- Citrix Systems
- Entertainment Cruises
- US Foods
- John Marshall Law School
- North Central College
- Pheasant Run Resort
- Kraft Foods
- Tourisme Montreal
- Macy's
- Bloomingdales
- Neiman Marcus
- Easter Seals
- Meeting Planners International



"You are true entertainment!"
- Misty Lichter, Meeting Planners
International


Call right now for a free consultation and to schedule your 7-minute on site demonstration. Don't forget to ask about our new client discount.